Former India head coach was taken aback by MS Dhoni's sudden retirement from Test cricket back in 2014. He decided to retire from the game after losing the Test match against Australia at the MCG. Dhoni's decision came as a surprise to many including Shastri who was a part of the team management back then. 
Talking to Star Sports, Ravi Shastri looked back on MS Dhoni's sudden retirement from Test cricket. He called it quits after playing 90 Test matches for India. He said that Dhoni's call to retire from Test cricket came all of a sudden taking his teammates by surprise. 
"Well, it came as a surprise. He came to me and said 'I want to say something to the boys'. I said 'sure'. I thought he was going to say something about the draw. He comes out. I just saw the faces around the dressing room. Most of the boys were in a state of shock when MS made the announcement. But that's MS for you."
Shastri also spoke about the change in captaincy from MS Dhoni to Virat Kohli. He said that the transition was smooth because Dhoni knew who would be his successor.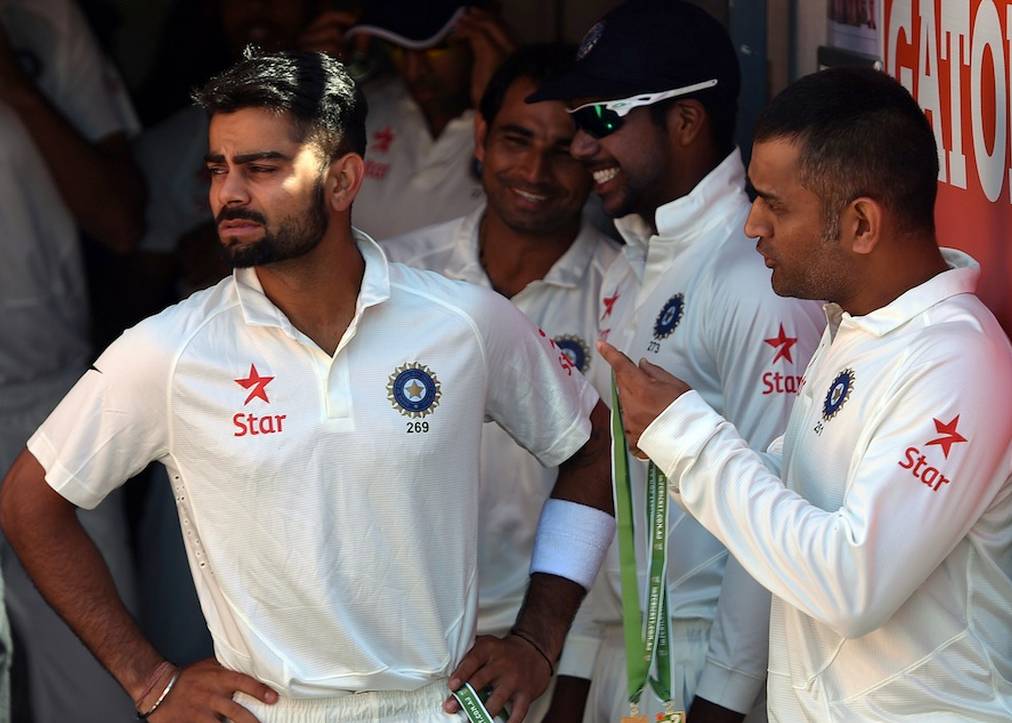 "I knew that the moment MS Dhoni finishes, Virat Kohli is the guy to lead the side. He (MS Dhoni) knew who was the next leader in line," Shastri said.
"MS was waiting for an opportune time to make the announcement. He knew how much his body could take, and he wanted to prolong his white-ball career. When your body tells you it's enough, it's enough; there are no second thoughts about that," he added.
MS Dhoni Knew Virat Kohli The Next Guy To Lead: Ravi Shastri
Dhoni represented India in 90 Tests, scoring 4876 runs at an average of 38.09, scoring 33 50s, six hundreds and a double ton. Having announced his Test retirement in 2014, Dhoni continued playing white-ball cricket till 2019. He announced his international retirement on Independence day in 2020.
---