Deepak Chahar had a tough day in the office against New Zealand in the first T20I in Jaipur. He went for 42 off his spell and bagged the wicket of Martin Guptill after a lot of drama. India ultimately won the game by five wickets and took a 1-0 lead in the series.
Meanwhile, in a viral video, Deepak Chahar is seen asking his younger sister about his fiancee Jaya Bhardwaj who was present at the stadium to watch the match. Hailing from Rajasthan, the Sawai Man Singh stadium is Chchar's home ground where he practiced all his life.
In the eighth over of the New Zealand innings, Deepak's sister Malti started recording a video of his brother fielding at the boundary line. Meanwhile, the fans started chanting his name. Very cunningly, Chchar also asked his sister about Jaya who was seeing the match from another section of the ground.
Deepak Chahar could be clearly seen asking Malti about Jaya saying, "Kidhar hai woh?"
View this post on Instagram
Deepak Chahar's Stares At Martin Guptill After His Dismissal
Martin Guptill was dismissed by Deepak Chahar in the 18th over of their innings. Chahar was smashed for a six off the very first ball of the over. After hitting the six, Guptill gave him a cold stare which did not please the pacer. Chahar then dismissed Guptill in the very next ball and gave him a hard stare which was captured by the cameras as well.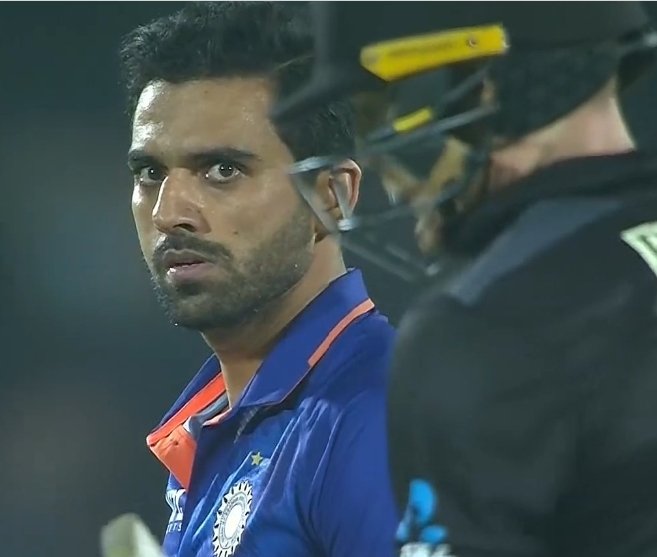 India won the game with five wickets to spare with Rohit Sharma and Suryakumar Yadav scoring fifties.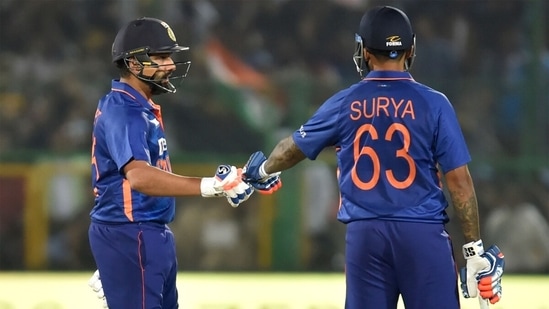 "It was great learning for them to understand what needs to be done, it's not about power-hitting all the time and you try and put the ball to the left or right of the fielder and try and take singles or find boundaries. As a team we are happy that those guys got to bat in that situation and finished the game off. Technically was a good game, missing a few players and to come and see what the new players have in terms of ability and I think the way we pulled it back in the last 3-4 overs was magnificent. In the end it was a great effort from all our bowlers" said Rohit Sharma after his first win as full-time Indian T20I skipper.
---