The IPL 2022 retentions are now over with a total of 27 players being retained by the existing eight franchises. There were a total of 19 Indian players and nine overseas players in the list. While there were expected players retained, there were some surprising exclusions as well. The franchises spent a total of 269 crores overall on retaining the 27 players.
Meanwhile, there were a few players who were released for the first time in their IPL careers. Three big Indian players were released by their respective IPL franchises after having played and proved themselves for them in the past.
In this article today, we will look at those three names who were released by their IPL franchises ahead of IPL 2022 mega auctions.
1) Suresh Raina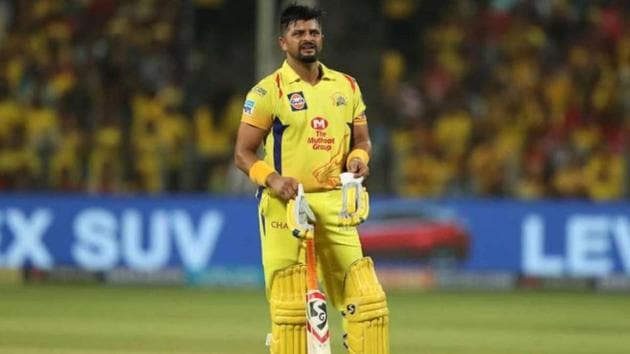 CSK and Suresh Raina were synonymous throughout his IPL career. He has scored over 4000 runs for the franchise and was a part of four IPL titles with the franchise. Raina being released by CSK gives an indication about what he thinks about his future. The southpaw has already announced his international retirement and might look to retire from the IPL if he does not find a franchise in the upcoming auctions.
---
2) Shreyas Iyer
Iyer made his IPL debut in 2015 and since then scored consistently for Delhi Capitals. He scored over 400 runs four times between 2015-2020. Iyer also led the side to the IPL 2020 final before a shoulder injury ruled him out for the first half in IPL 2021. The right-hander came back in the second half but could not perform as good as he would have liked.
Delhi backed him in 2017 and Iyer responded by scoring 338 runs. Since his performance improved, DC retained him before the 2018 mega auction. In 2018, Iyer also became Delhi's captain. Overall in 87 games, Iyer scored 2375 runs for his franchise with 16 fifties and an average of over 31
---
3) Hardik Pandya
After making his debut for Mumbai Indians in 2015, Hardik was retained in the IPL 2018 mega auctions. He also made his India debut in 2016 following his first season with the franchise. From there on, he went to play the 2016 T20 World Cup, the 2019 50-over World Cup and the recently concluded 2021 T20 World Cup as well.
However, Hardik Pandya's fitness has been a real cause of concern regarding the future of his international career. This might well be the reason why the franchise decided to part ways with the Indian all-rounder.
Overall in 91 games for Mumbai Indians, Hardik scored 1476 runs and picked up 42 wickets.
---