There is no place for Jasprit Bumrah in Aakash Chopra's list of best Test bowlers of 2021. Left-arm spinner Axar Patel has also not found a place in his list despite having a year to remember in Test cricket. In just five Tests this year, Patel has picked up 36 wickets with five five-wicket hauls.
Ravichandran Ashwin has picked up the most wickets (52) this year till now while Axar has the best average (11.86) among bowlers who have picked up at least 15 wickets.
No Bumrah, Axar In Aakash Chopra's List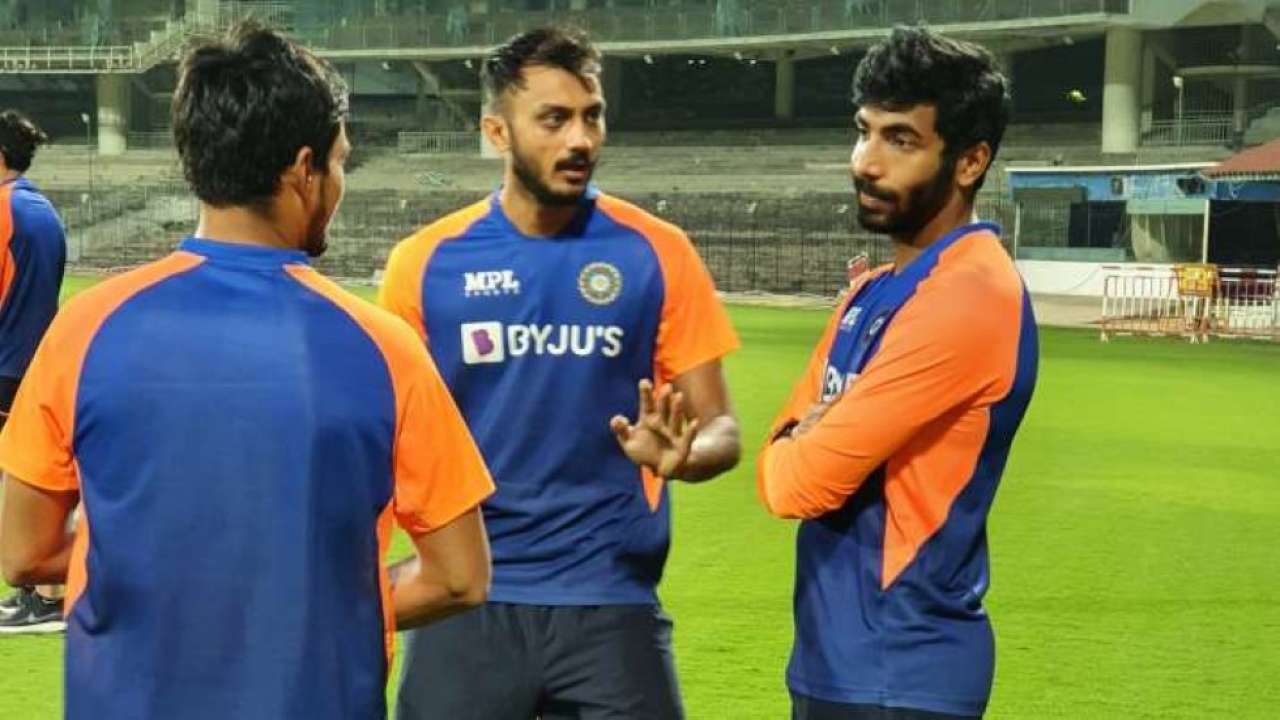 Aakash Chopra started his list by speaking about Ashwin. He has kept him at the top of his list. He also has the most wickets this year till now. Ashwin has one more Test against South Africa this year to improve on the wickets tally.
"Ravichandran Ashwin – he is there. He has picked up 52 wickets in eight matches, he didn't get to play a single Test against England in England. The offie was good in the Sydney Test against Australia and the WTC final was also not that bad. He was absolutely sensational in India."
James Anderson was Chopra's next pick. He has taken 32 wickets in 10 Test matches this year. He is currently playing the Adelaide Test in the Ashes where he went wicketless so far after missing the first test at The Gabba.
"Jimmy Anderson's name is there in this list. 32 wickets in 19 matches, he has played in Sri Lanka, India and at home. He was exceptional in the first Test against India at Chennai, took a five-wicket haul in Sri Lanka as well."
Ollie Robinson was Chopra's next-best pick. He has picked up 28 wickets in just five matches and picked the most wickets against India in the Test series.
"Ollie Robinson – he has taken 28 wickets in five matches. His stature is growing. Some of the old issues came to the fore but he just fought through it and he has done very well."
Mohammed Siraj and Shaheen Shah Afridi are Chopra's last two picks. Within that, the former Indian batter has picked up Shaheen as the top Test bowler in 2021.
Shaheen Shah Afridi Tops Aakash Chopra's List Of Best Test Bowlers In 2021
"I am picking Shaheen Shah Afridi as the No.1 Test bowler for 2021. 47 wickets in nine matches at an average of 17. He has been sensational, there was a time where he was taking a five-wicket haul in every match" he concluded saying.
---
Get the latest cricket news here and like us on Facebook, and follow us on Twitter and Instagram for more such updates.