Former Indian batsman Aakash Chopra has made some interesting predictions for the second day of the ongoing Oval Test match. England ended day 1 on 53/3 losing the big wicket of Joe Root at the fag end of the day's play. A Umesh Yadav incoming delivery disturbed the woodwork of Root to give the Indians some respite.
Craig Overton and Dawid Malan will resume proceedings on day 2 with the Indian bowlers seeking another seven English wickets. The hosts still trail by 138 runs. Chopra predicted India will bat by the third session further saying that England might take a sender lead.
"India will be batting in the third session. If there is a lead, it will not be a big one. This is what I am expecting from this day."
"I feel England will take the lead. Although, they are three down for 53 and Root has also been dismissed, but I still feel they will take the lead. It could be a slender lead, but they can take the lead because they have a lot of depth in batting. A lot of people are yet to come. With Woakes and Pope coming in, I feel this team has got strengthened a little more" said Chopra on his recent Youtube video.
Aakash Chopra expects Jasprit Bumrah to take a fifer in the second innings. He dismissed the two England openers and looked the best Indian bowler on day 1.
Aakash Chopra Expects Jasprit Bumrah To Take Fifer in England's 2nd Innings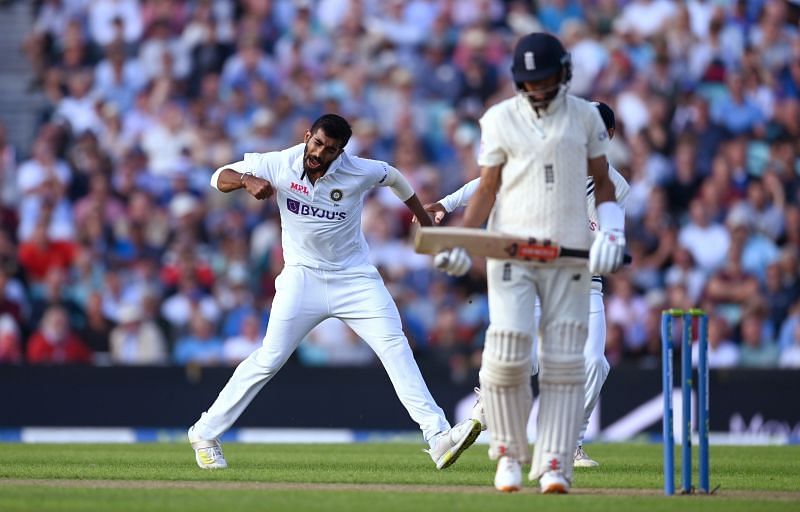 "Bumrah will take five wickets in this innings. He has already taken two, and will take three more, that is what I feel. The pacer will break the back, if Shardul had given us the wings, Bumrah showed the passion to fly" said Chopra.
He concluded by saying Ravindra Jajeda might not have a big part to play with the ball in the Tets match. England also did not use Moeen Ali with the ball in the first innings.
Also Read: Watch – Umesh Yadav Uproots Joe Root With A Cracker Of A Delivery
---