Aiden Markram, the newly anointed captain of Sunrisers Hyderabad (SRH), gave some insight into who might replace him as IPL captain in 2023. Mayank Agarwal and Bhuvneshwar Kumar, among others, were capable of bringing some much-needed experience to the post of captain for SRH.
They have, however, remained faithful to Markram, the captain of their SA20 franchise. This choice may have been motivated by the fact that Markram led the Sunrisers Eastern Cape to victory in the first SA20 tournament.
Aiden Markram was asked who of Mayank Agarwal and Bhuvneshwar Kumar may be his deputy during a news conference held to discuss the success of the SA20's maiden season. He stated:
"That's a tough one. I played under Mayank at the Kings. He and I got on really well. And if you look at the amount of experience someone like Bhuvi has, it is almost unreplaceable. So, to pick one would be difficult right now but I think both of them would nail it certainly."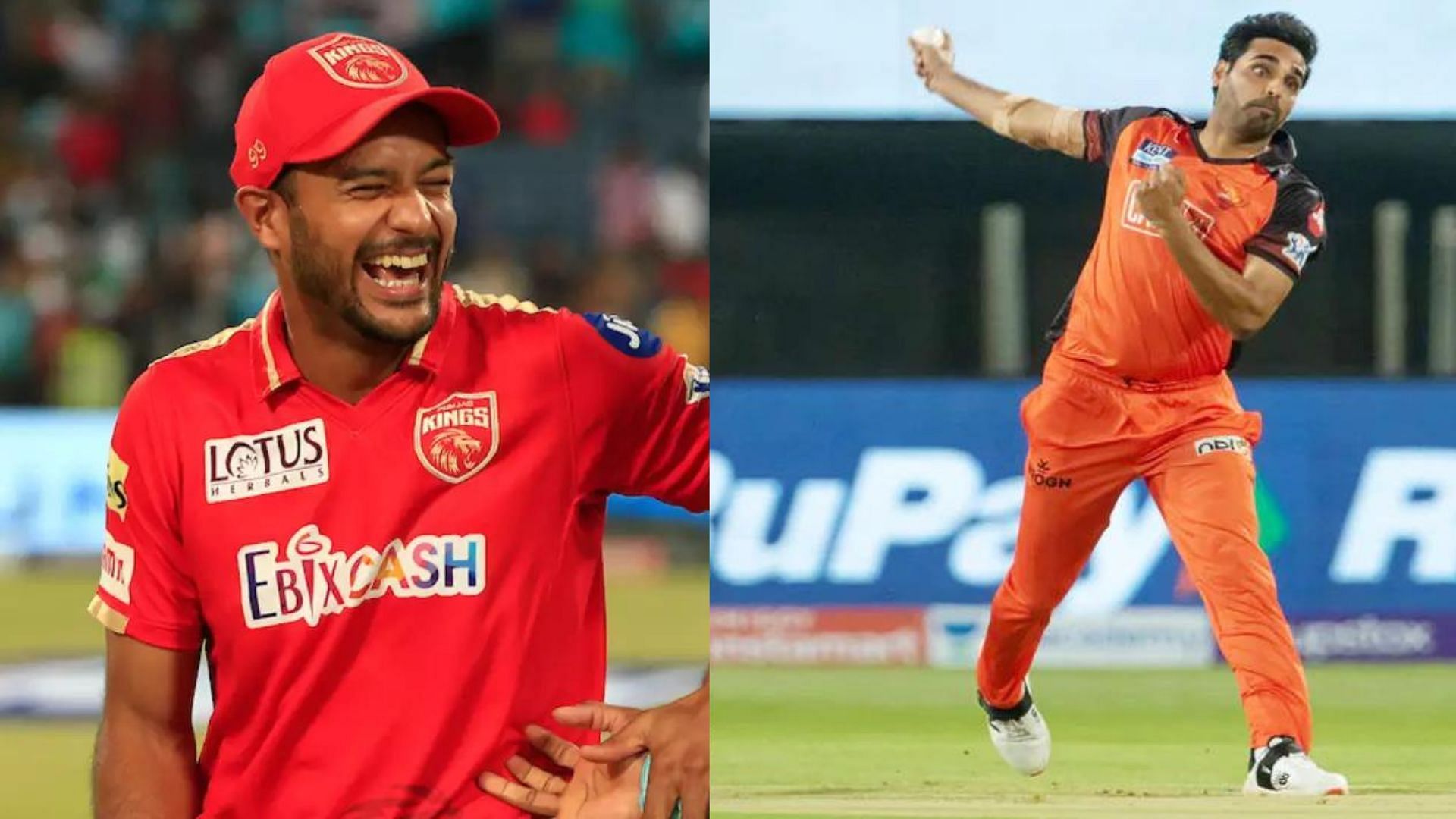 "I am sure we will be on the same page as we want to play a nice attacking brand of cricket" Aiden Markram
Together with a new captain, SRH now also has the legendary Brian Lara as their head coach. Tom Moody has been replaced as the team's new coach by the legendary West Indies batsman from last year. About his relationship with Lara, Aiden Markram added:
"We worked together briefly when he was the batting coach and we got along really well. We will be seeing each other a lot during the Test series against West Indies and that's where we will start our discussion on the brand of cricket that we want to play."
"I am sure we will be on the same page as we want to play a nice attacking brand of cricket where the players have the freedom to express themselves."
Few people might have guessed that the Sunrisers Eastern Cape would eventually win the championship after losing their first three SA20 matches. Yet with Aiden Markram serving as captain, they were able to recover. In response to a question from Sportskeeda, Markam provided the following insight on the leadership and culture of the team:
"Look, the turnaround like that is not on me at all as I think it is credit to the staff and team management for keeping us nice and calm and understanding that all are here for a reason and that reason is that all of them are good players."
"We know that in T20 cricket, things can turn around pretty quickly and that's the benefit we had as a team. Great character was shown by the guys after the initial two losses to Pretoria and the reaction shown by them made my life as a captain quite easier."
---
Get the latest cricket news here, like us on Facebook, and follow us on Twitter and Instagram for more such updates.