Team India bowling coach Bharat Arun attended the pre-match conference ahead of India's match against Namibia on Monday. India so far in the tournament have lost to Pakistan and New Zealand. In the next two games, have beaten Afghanistan and Scotland. Their future in the tournament depends on the result of the New Zealand-Afghanistan game currently underway in Abu Dhabi.
Speaking to ANI, Bharat Arun opened up on India's journey so far in the tournament. To begin with he spoke about India's below-par performance against Pakistan.
"I am not trying to give any excuses but this World Cup, the trend has been that the team which wins the toss has a big advantage especially when you are playing in Dubai. The wicket eases out when you bowl the second time, it is no excuse, we should have done better, we should have batted better. In the first game, we had the chance to defend our total but we looked a little below-par," said Arun while replying to an ANI query during a virtual press conference.
It Has Been An Outstanding Journey For Me: Bharat Arun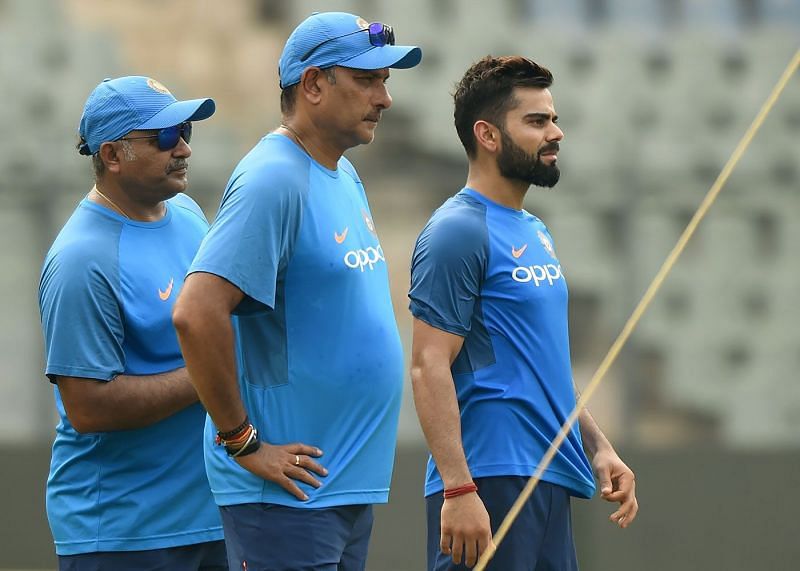 Talking about his journey as India's bowling coach so far, Bharat Arun said that it has been a good one with its own share of ups and downs.
"I think it has been a great and outstanding journey for me, there have been ups and downs but I think the team is in a much better position than it was when we started. Pretty happy about it, the highest point would be the kind of bowling we have, we strived hard to achieve success overseas as a team and we went about achieving that. The highest point would be two back-to-back series wins in Australia" Arun pointed out.
India's hopes of progressing to the semi-finals rely completely on Afghanistan. The Mohammad Nabi-led side needs to defeat New Zealand for the Men in Blue to have any chance of making it to the semi-finals.
---