Virat Kohli while addressing the pre-match press conference said Wriddhiman Saha is fit for the second Test. He further added that the likely playing Xi will be decided on the weather condition after first seeing the first glimpses of the pitch. He will return as captain in the second Test starting in Mumbai from December 3.
Speaking at the presser, Virat Kohli said the team combination will depend on the weather conditions. Meanwhile, both teams were forced to cancel their practice session due to rain. Mumbai is experiencing unlikely rain during this season which might end up playing spoilsport in the game.
Meanwhile, Virat said Wriddhiman Saha is fit and available for the second Test. He scored a defiant half-century in the second innings with a crooked neck. He had to leave the field due to pain in the first innings.
"Saha is fit as of now and he has completely recovered from a stiff neck issue," Kohli said in a virtual conference ahead of the Mumbai Test.
Team Selection Will Be Based On Conditions: Virat Kohli
However, the bigger conundrum is who will Kohli replace in the playing Xi in Mumbai. Senior players Ajinkya Rahane and Cheteshwar Pujara both had a very ordinary game with the bat. Along with the two, Mayank Agarwal are the three players in the line of fire. Any one of the three might end up making his way for the Indian skipper.
"The combination of the playing XI we have to discuss, keeping in mind the weather conditions in Mumbai. We can't assume that weather will be like this on all five days of the Test match," Kohli said when asked about the team combination.
"All the members of the team understand where the team is placed. We always communicate well and if someone needs to be dropped it is combination based. This is not a difficult task when there is collective trust in the team as we prioritise the team first. The discussion always happens in our team in a rounded manner."
Kohli concluded his interaction by praising the Kiwis for churning out a draw in the first Test in Kanpur. Rachin Ravindra and Ajaz Patel denied Indian bowlers the final wicket which would have take India to a win.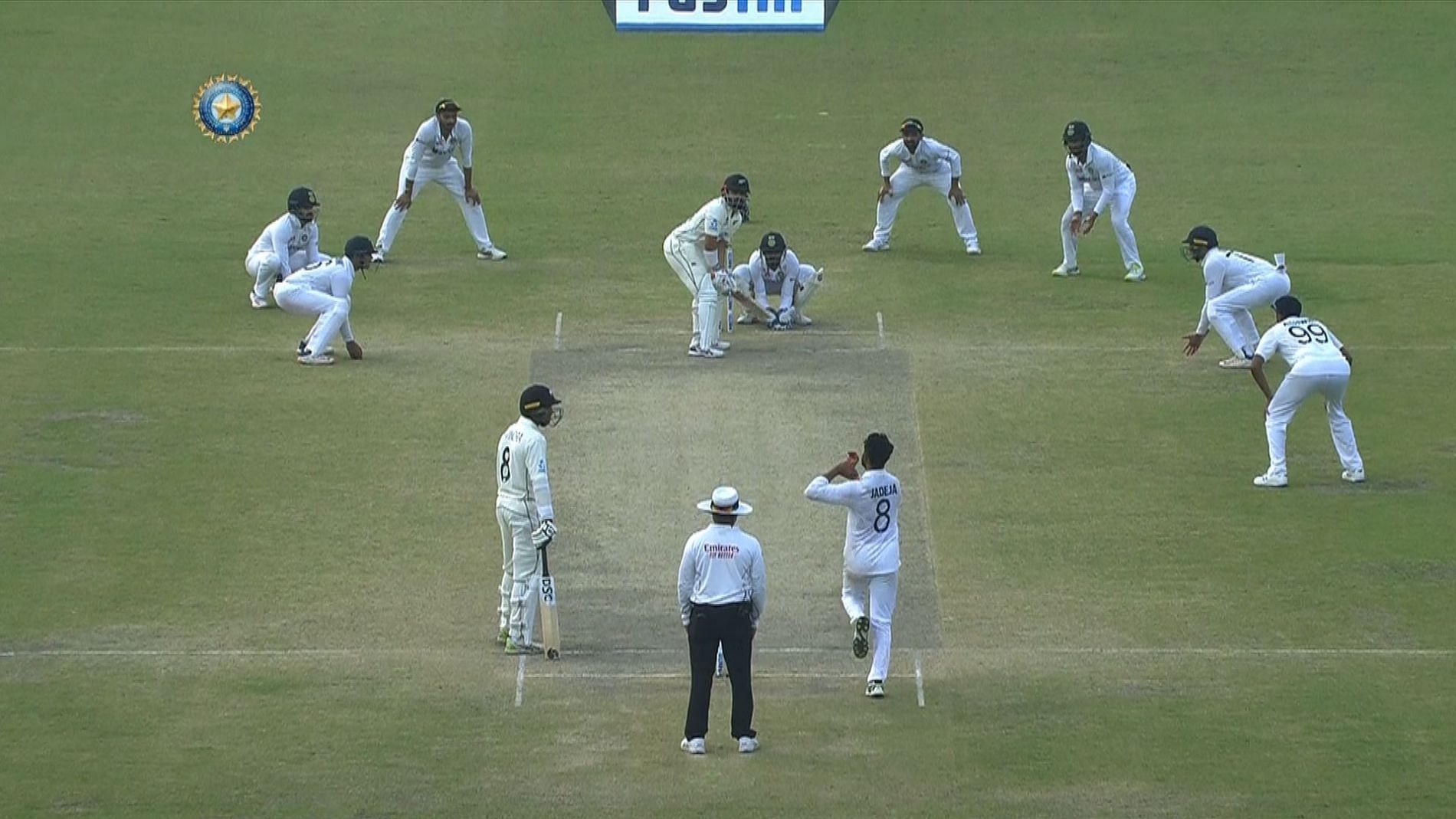 "I watched the game and they tried everything they could as a team. Jinx (Ajinkya Rahane) has always brought great ideas to put the opposition under pressure as he did against Australia earlier this year. But sometimes we have got to give credit to the opposition as well for batting out the final session" he said.
---