On-field umpires Darrell Hair and Billy Doctrover were instrumental in helping England win the first fortified Test match in the history of the game This happened in the 2006 Pakistan tour of England in the fourth Test at The Oval. Hosts England were leading the four-match series 2-0 after the first match ended in a draw, however, Pakistan were dominating the final Test and had the game in their hands until the visitors were accused of having altered the condition of the ball.
During the course of the game, Pakistan were found guilty of ball-tampering as per the onfield umpires upon proper inspection of the ball and England were awarded five penalty runs.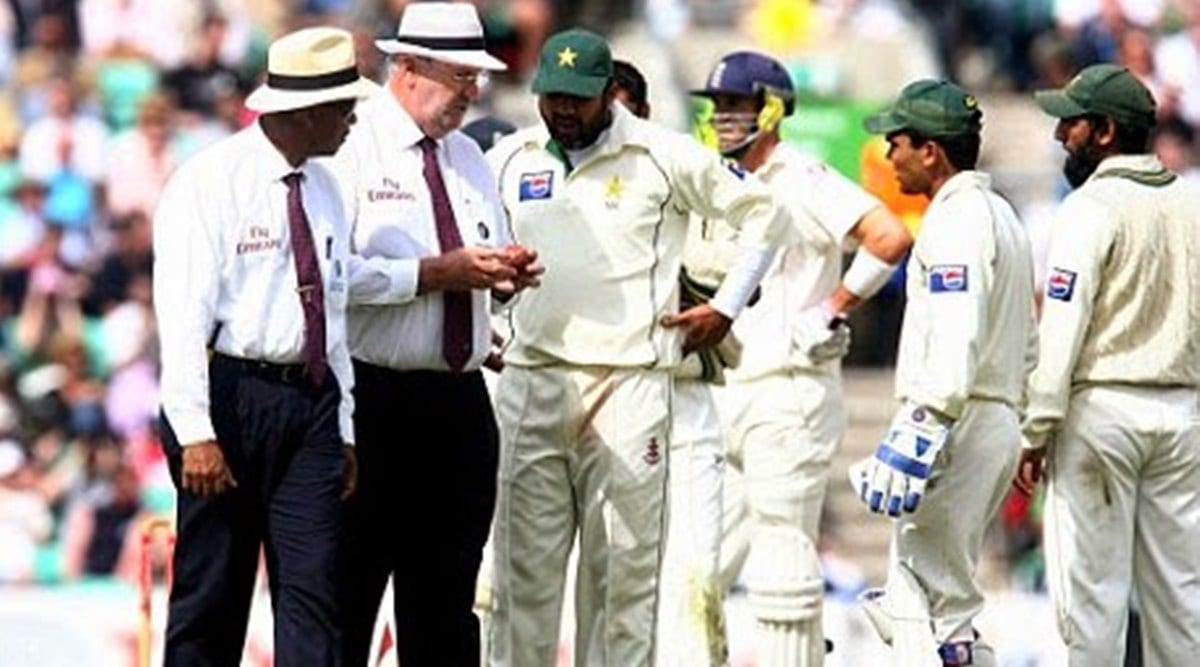 The Men in Green won the toss and opted to bowl first. Umar Gul (4/46) and Mohammad Asif (4/56) starred with the ball as the hosts were bowled out for 173 in 53.2 overs. Pakistan scored 504 runs with Mohammed Yousuf scoring a century (128).
Umpires Darrel Hair & Billy Doctrove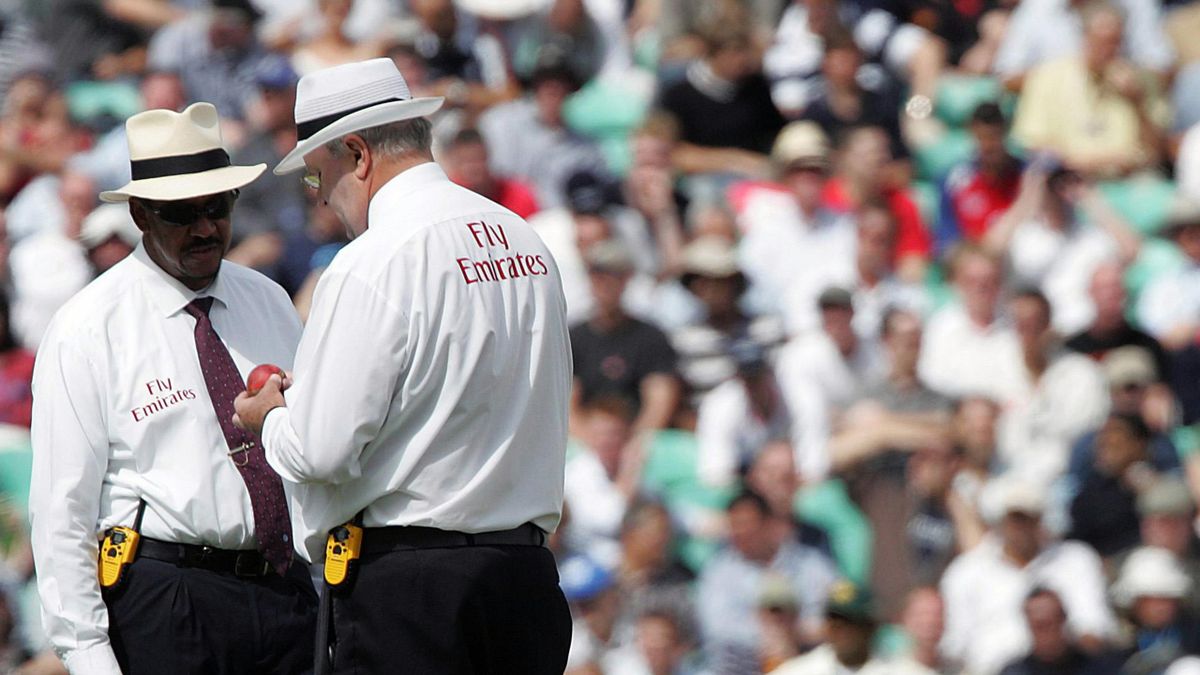 Meanwhile, the on-field umpires charged ball-tampering allegations on Pakistan in the second innings. During the 56th over of the innings, the umpires inspected the ball and asked for a change. In the process, England were awarded five bonus runs which shocked the crowd and the Pakistan cricket team. The match continued till the teak break.
Pakistan Loses Fortified Test Match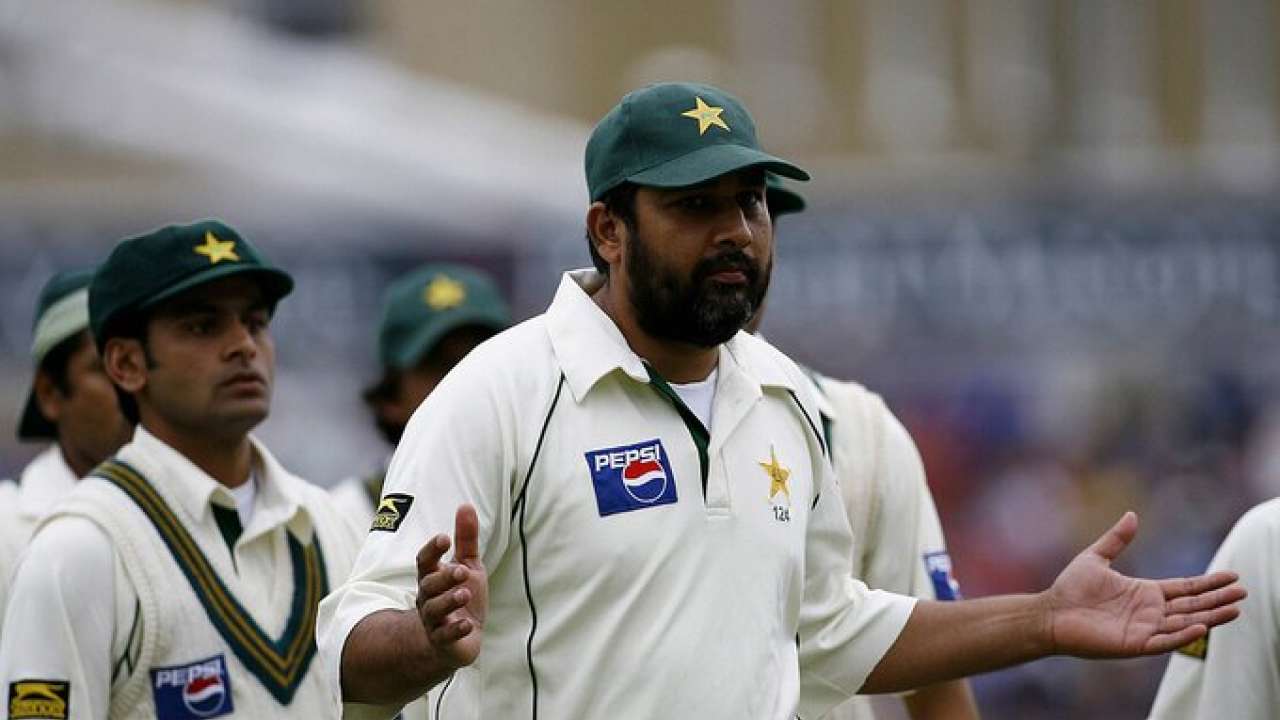 Post the tea-break the England batsmen walked out to the field. Despite waiting for 20 minutes the Pakistan cricket team did not come out. Umpires Hair and Doctrove walked to the Pakistan dressing room to have a chat with their captain Inzamam. However in a stunning turn of events, the two officials returned only to take off the bails and the wickets, awarding the match to England.
The on-field proceedings stunned the crowd who were witnessing something like this for the first time on a cricket pitch. An hour later the Pakistan players walked out to the field and tried making the two umpires understand the situation. However, both of them were hell-bent on not changing their decision. England were awarded the win and thus won the series 3-0.
Following this controversy, the ICC came out with strict rules and punishments for ball-tampering cases. An evident example of the same was how the ICC in support with Cricket Australia treated David Warner, Steve Smith and Cameron Bancroft in the 2018 ball-tampering scandal in the Cape Town Test.
Despite ICC's rules however, ball-tampering continues to happen in different proportions in the cricket field.
---