Yuvraj Singh was arrested by the Hansi Police in Haryana on Sunday in a case lodged against him for using a casteist slur against spinner Yuzvendra Chahal. Sources informed that Yuvraj Singh was arrested following which he was interrogated for three hours. The former Indian cricketer was reportedly released on interim bail following the interrogation. The southpaw was arrested under section 153A and section 505 of the Indian Penal Code.
The Punjab and Haryana High Court later order the Haryana police to release the former Indian cricketer on bail. The Bench headed by Justice Amol Rattan Singh was hearing Yuvraj Singh's plea seeking quashing of the FIR against him over his alleged casteist remark against his former teammate Yuzvendra Chahal during an Instagram chat last year.
The High Court later realised the Haryana police just wants a formal arrest of the former Indian cricketer Notably, on October 10, the High Court asked Yuvraj Singh to appear before Haryana police in a case. The matter has been adjourned for further hearing on November 18.
Yuvraj's comments did hurt the religious sentiments and were in a sense provoking the community for social unrest. "I request you to press appropriate charges against Yuvraj Singh and arrest him," the written complaint to Hisar police read.
The complaint was filed by a Dalit activist Rajan Kalsan for allegedly using a 'casteist slur' to refer to his former teammate Yuzvendra Chahal. Rohit Sharma, the Indian vice-captain is also a part of this video that has gone viral on social media.
The incident took place in April 2020 during a live session with current India vice-captain Rohit Sharma. The complaint was filed earlier in June this year.
Yuvraj Singh Issues Public Apology For Inappropriate Comments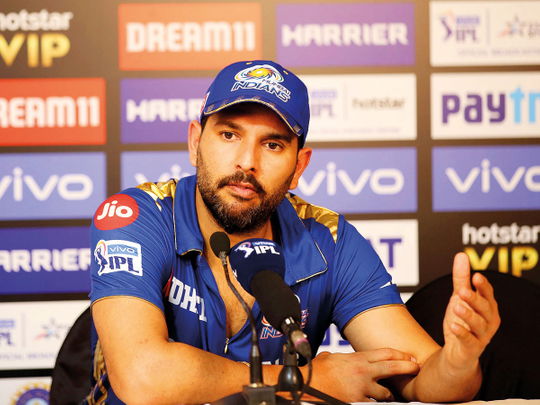 Yuran Singh has also issued a public statement regarding his distasteful comment on Chahal. In that he mas made an apology and said that his comments were made to hurt any religious or national sentiment.
"This is to clarify that I have never believed in any kind of disparity, be it on the basis of caste, colour, creed or gender. I have given and continue to spend my life for the welfare of people. Also I believe in the dignity of life and respect each individual without exception" said Yuvraj.
"I understand that while I was having a conversation with my friends, I was misunderstood, which was unwarranted. However, as a responsible Indian I want to say that I have unintentionally hurt anybody's sentiments or feelings, I would like to express regrets for the same. My love for India and all its people is eternal" he further added.
---