Veteran Indian wicketkeeper-batsman Dinesh Karthik has backed Rishabh Pant to deliver in the remaining two Test matches against England. India lost the Headingley Test as England drew level in the series with two Test matches to go. Meanwhile, Karthik, who was a part of the Sky Sports commentary team has come back to India for the UAE leg of IPL 2021. He will shortly join his KKR teammates to prepare for the remaining leg.
India cricketer Dinesh Karthik believes that the youngster needs to be given time to flourish. DK believes that Rishabh Pant does not need to make drastic changes in his technique in the remaining two Tests.
"Pant has got most of his runs that way, he got tons of it in Australia and you will have to give him the time and allow him to flourish. I don't think he needs to change anything drastically in the middle of the series. Pant knows how to deal with these conditions. He is a match-winner and I believe he will come good," Karthik told TOI.
Rishabh Pant has good memories to fall back at The Oval where he scored his maiden Test ton in 2018. He scored 114 off 146 balls during India's stiff chase of 464 runs as the team conceded the series to England.
Rishabh Pant Scored A Century In 2018 At The Oval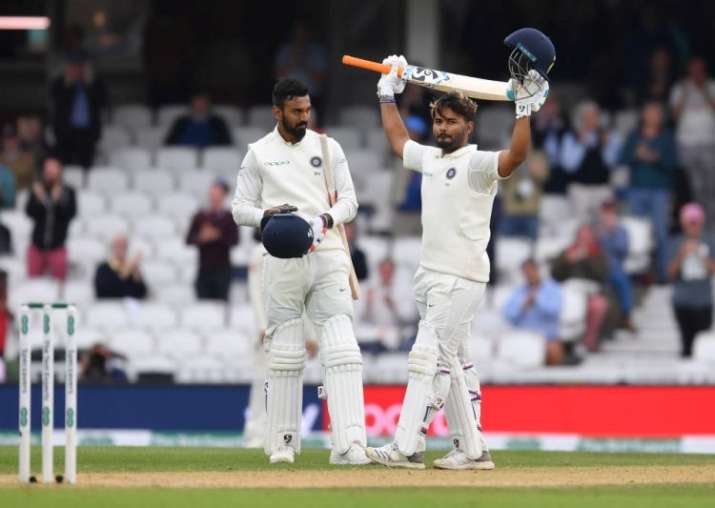 Meanwhile, Karthik during his stint at commentary won UK's Best Commentator award. He has a good two months to look forward to in the IPL and the T20 World Cup beyond. With the Indian team still not announced for the series, this IPL will be very crucial for Karthik to give himself the best chance of making India's T20 World Cup squad.
He scored 123 runs in the first seven games to follow the 169 run season in IPL 2020 from 14 games.
Also Read: Watch: Sneak Peek Of Virender Sehwag-Sourav Ganguly's Debut On Kaun Banega Crorepati 13
---