Newly appointed Indian ODI skipper Rohit Sharma has spoken about Virat Kohli's role in the team from here on in. The BCCI named Rohit Sharma as the skipper of the Indian squad while naming the Test squad for the South Africa series. The upcoming ODI series against the Proteas will be his first assignment.
Meanwhile, speaking about Virat Kohli, Rohit Sharma said that he is very important to the team as a batsman coupled with his leadership qualities.
As A Batter Virat Kohli's Quality Is Unreal: Rohit Sharma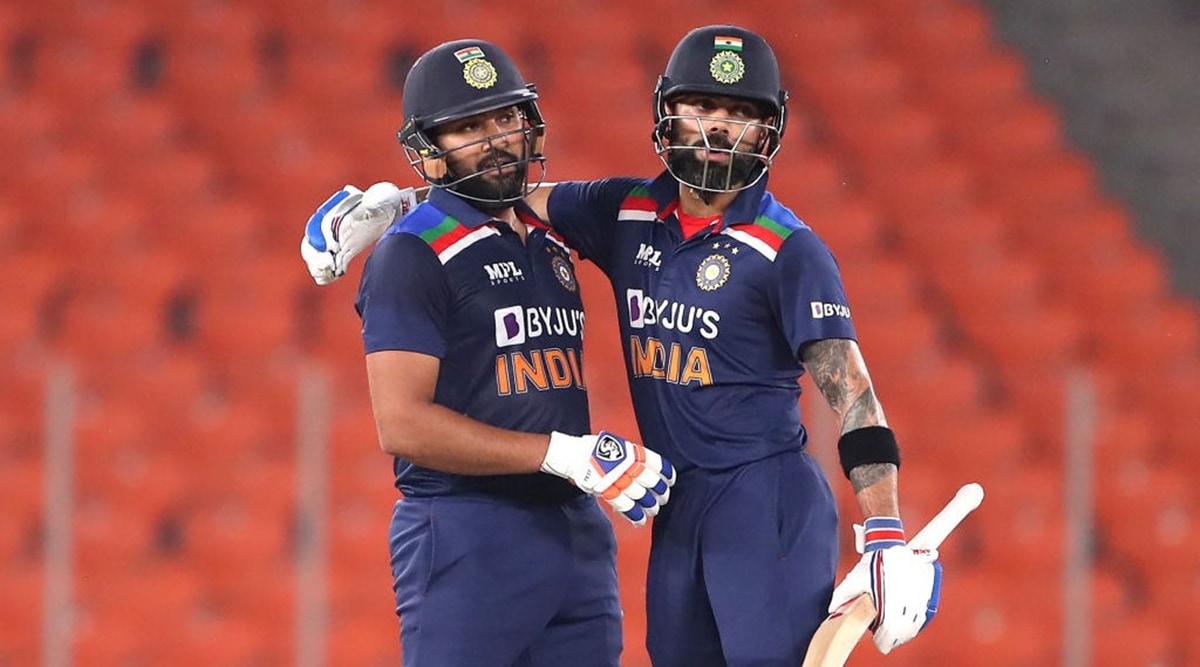 "A batter of Kohli's quality is always needed in the squad. To have an average of 50 plus in the T20 format, it is crazy and unreal. Obviously, with the experience… he has batted and bailed India out so many times from difficult situations."
"The quality and his kind of batsmanship is required. Plus, he is still a leader of the team. All those things put together, you don't want to miss out. You don't want to ignore that kind of stuff. His presence is very important to the team," said Rohit on the show 'Backstage with Boria', organised by veteran sports journalist Boria Majumdar.
Rohit also spoke about his IPL stint with Mumbai Indians. Between 2013 to 2021, he has led Mumbai to five IPL titles with the latest being in IPL 2020.
"What I have done at Mumbai is brilliant because of the players I have had. Honestly speaking, I have very little role to play there. The team that I had was fantastic. I want to give credit to, firstly, the management for creating such solid gun players and then creating that atmosphere for players to go and perform," Rohit further said.
Since taking charge of the ODI side, Kohli notched up 5449 runs including 21 centuries. He is also fourth in the list of most ODI wins by an Indian captain.
---