Former Indian skipper Kapil Dev is the new star attraction in the recently launched new Cred App. The credit card payment app has found new ways to attract its fans keeping then on the foot regarding knowing more about the facilities of the app. Dev is the second former Indian skipper to feature in this app after Rahul Dravid.
Kapil Dev has tried to enact some of Ranveer Singh's antics in the ad who will play the role of the former Indian skipper in his biopic. The film which is scheduled to release some time next year traces the journey of India's maiden World Cup win back in 1983.
Fashion is subjective. https://t.co/BRoeYWq6ik

— CRED (@CRED_club) October 15, 2021
The former Indian skipper has tried to match up to Ranveer Singh's dressing sense and his acting skills as well. It will be up to the viewers now to judge how good or bad Dev has done.
Kapil Dev Sheds Light On Dearth Of Good All-Rounders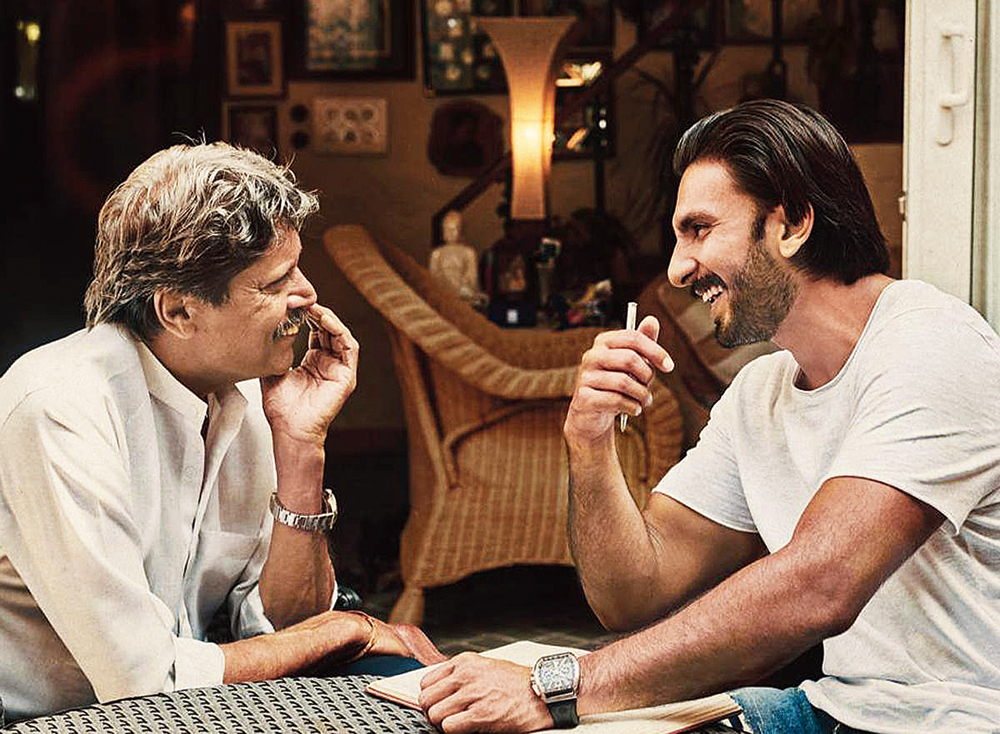 Kapil Dev was one of the greatest cricketers of his era. Comparing to his times, he felt strange about the fitness levels in Indian all-rounders. He was disappointed that they weren't capable of bowling more than four overs without breaking a sweat.
"The number of injuries increases when you play cricket for ten months a year. And today's cricket is very basic – you either bat or bowl. In our time, we had to do everything. Today's cricket has changed a bit. Sometimes it hurts as well that a player gets tired after bowling four overs. And some say that they are not allowed to bowl 3-4 overs in the nets," he said.
"I remember, in my time, I wouldn't say it was wrong or right. But we used to bowl ten overs even to the last few batsmen. One should have that mindset, and it develops the muscles. Today, perhaps four overs is enough for them, which feels a bit strange to the players of my generation," Kapil Dev concluded.
---