Rahul Dravid is generally very calm and collected as a person. He hardly gets angry and has rarely vented out his anger at his teammates. Meanwhile, former Indian batsman Virender Sehwag has narrated a story when Dravid actually scolded MS Dhoni when he was still new in international cricket. Both Dravid and Dhoni have immense respect for each other and they have often spoken about it in public forums as well. 
Virender Sehwag revealed an incident in the 2006-07 season when Dravid scolded MS Dhoni before the latter became the captain of the Indian team. 
"He was given the finisher's role under Dravid, who once scolded him for getting out after playing a bad shot. I think that incident changed him. So around 2006-07, he transformed and started taking responsibility of finishing matches," Sehwag was quoted as saying by India TV.
After making his debut in 2005, he first became the Indian cricket team's skipper in 2007. With every passing year, however, the Jharkhand-born cricketer became more and more responsible as a batsman. In the early phase of his career, Dhoni added many matchwinning partnerships with Yuvraj Singh batting in the middle-order.
Sourav Ganguly Sacrificed His Position For MS Dhoni: Virender Sehwag
Sehwag also lauded former Indian skipper Sourav Ganguly for sacrificing his position for Dhoni. It was under Sourav Ganguly's captai8ncy that Dhoni made his international debut in 2005. He was also promoted up the batting order very early in his career where he played knocks like 183 against Sri Lanka and 148 against Pakistan.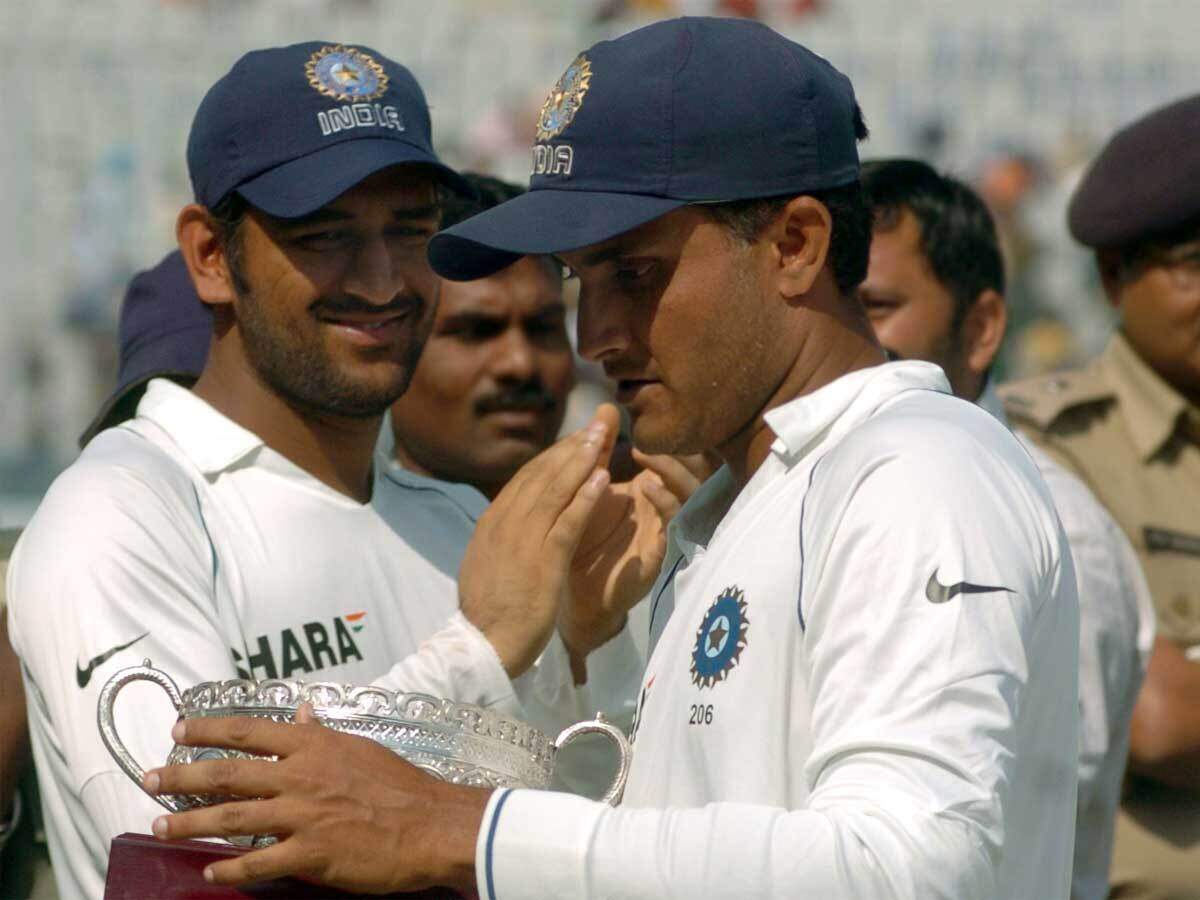 "Those days (2005) we were experimenting with pinch-hitters. Dada (Ganguly) had planned that Dhoni would get 3-4 chances at No. 3. If it works then fine, otherwise they would try someone else. Very few captains do it. He first sacrificed his (opening) spot for me and then he gave his slot to Dhoni. If Dada had not done that, Dhoni might not have become such a big player," Sehwag highlighted.
Dhoni retired from international cricket after the 2019 50-over World Cup. However, he is still playing in the IPL and has hinted at playing the next season as well. 
---