Ravichandran Ashwin has been India's main spinner in Test cricket for quite some time now. However, he endured a difficult period when he was not the first choice spinner in overseas tour between 2018-19. Kuldeep Yadav was preferred over him during that period, something which hurt the veteran Indian spinner. Ashwin recently went past the tally of 400 Test wickets and is inching closer to surpassing Kapil Dev's tally of 434 wickets. He is on 427 wickets with a Test series against South Africa coming up.
In this upcoming tour, however, he is India's main spinner with Kuldeep running out of favour while Ravindra Jadeja ruled out of the series with an injury. Ashwin spoke to ESPN Cricinfo's Cricket Monthly, where he opened up on how former India coach Ravi Shastri's words once almost "crushed him".
"He (Kuldeep Yadav) plays overseas Test cricket and he gets five wickets, so he becomes our primary overseas spinner. Going ahead, if we have to play one spinner, he is the one we will pick," Shastri had told at the time to Cricbuzz.
While Kuldeep did not play another Test match for quite a while, Ashwin says the comments "crushed him".
We Can Say Things And Then Retract Them: Ravichandran Ashwin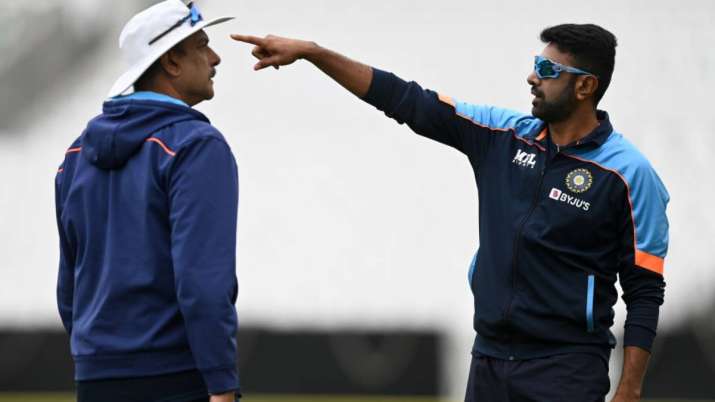 "I hold Ravi bhai in high esteem. We all do. And I understand we all can say things and then retract them. In that moment, though, I felt crushed. Absolutely crushed. We all talk about how important it is to enjoy your team-mates' success. And I was happy for Kuldeep. I have not been able to get a five-for but he has a five-for in Australia. I know how big it is. Even when I have bowled well [at other times], I haven't ended up with a five-for. So I am genuinely happy for him. And it's an extremely happy occasion, to win in Australia.
Ashwin also opened up on a tough period he faced due to injuries. He spoke about how he feared even playing country cricket overseas thinking he should not aggravate his injury.
In Indian Cricket Community Understanding Towards Injury Is Pathetic: Ravichandran Ashwin
"In the cricketing community [in India], the understanding towards injuries is pathetic. Clearly there is a reason why I was getting injured, but we are not interested in finding that out. We just keep repeating that the problem is a problem, but that does not help me find a solution. Nor will shaming someone for getting injured," Ashwin says.
"A lot of team-mates get injured, but when I got injured, it seemed more than what it was. There was insensitivity towards injury. It scarred me deeply. I would go to county cricket thinking, 'I should just get through the day.' That I should bowl 25 overs without injuring myself. Because if I injure myself in county cricket, I would end up raising eyebrows" he concluded saying.
---