Virat Kohli's dismissal on 35 at Centurion has again opened up the conversation on his mode of dismissals. Kohli has been found wanting to the balls outside off stump. Bowlers from various teams has figured him out now and his weakness outside off stump. His string of low scores in the last two years has added to this debate regarding his dismissals.
Virat Kohli looked absolutely settled until the point when he went after the wide delivery from Lungi Ngidi on day one. All of India's three wickets was taken by Ngidi after setting up the batsmen. Meanwhile, former Indian wicketkeeper-batsman has a suggestion for the Indian skipper after his recent dismissal.
#INDvsSA
Virat Kohli Wicket
Ball was on 7-8th stump,went for a big cover drive and gifted to slip.
😬😬😬
Still Waiting for 71st. pic.twitter.com/cj4dgLx5Wn

— Awesh Yadav™ BIHARI° (@aweshktr) December 26, 2021
"He (Kohli), over the years, has been a dominant and an authoritative batter. And we haven't seen that characteristic of his since last 2-3 years. Though, he has to ponder over his shot selection. When he's moving past the initial period, he feels that this is the moment to score a big one. And that's when he's getting out. And I feel that this may be a worrying factor and he has to work on this."
Saba also mentioned that Kohli will now need to work with head coach and batting veteran Rahul Dravid to improve on his recent performances.
Virat Kohli Has Been Dismissed 22 Times Between 10-49 In HIs Test Career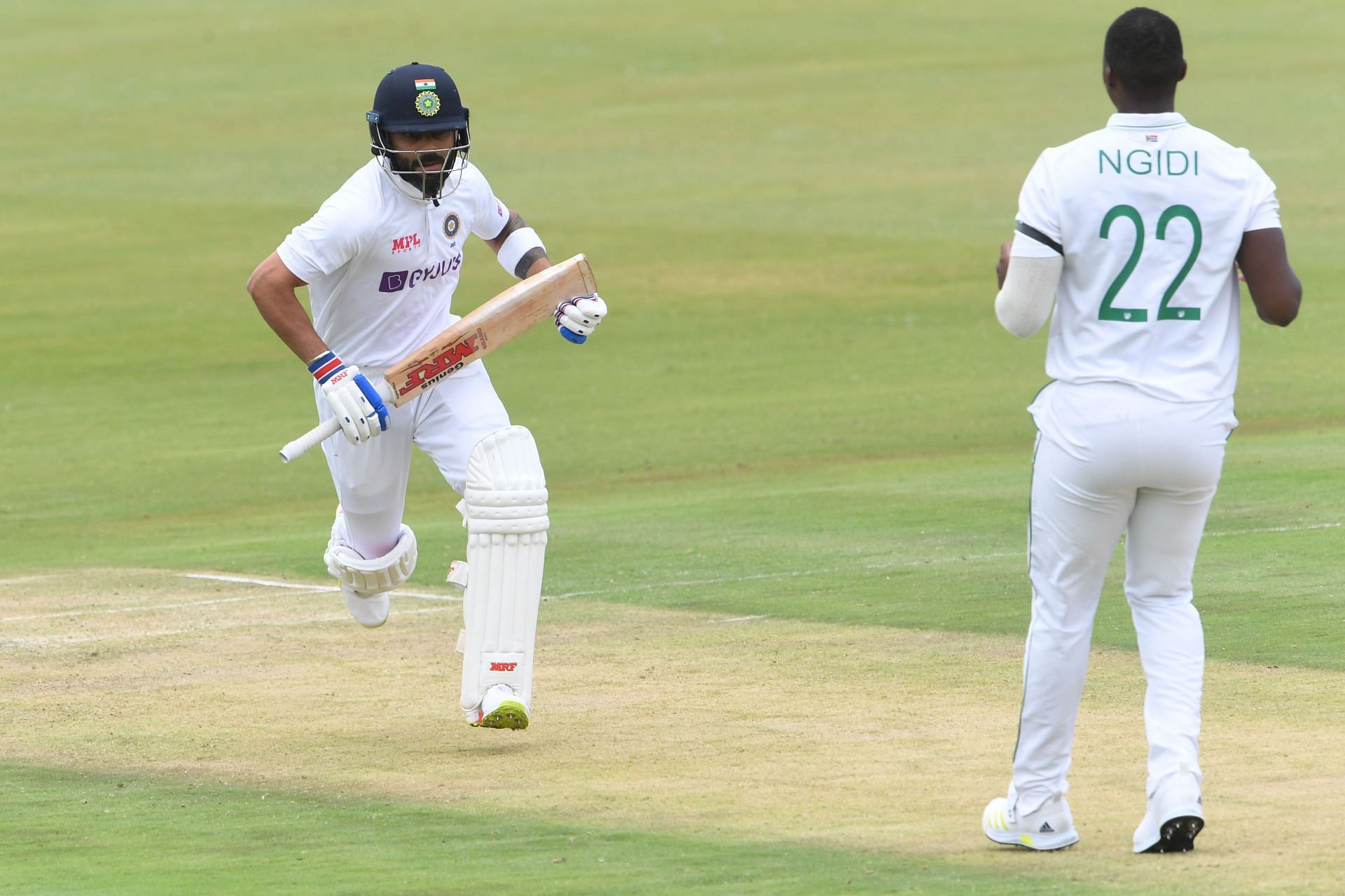 "Virat will definitely now have to discuss with Dravid regarding how he can stimulate situations, how he practice against different kinds of bowlers."
Kohli has endured a staggering stat after his struggles in Test cricket since the last two years. He now has been dismissed 22 times (the most) in scores between 10-49 in his Test career.
"The stats would've been hurting Virat Kohli a lot. Any batter can get dismissed below 10 runs which means he's not set yet. However, if a player is getting out after scoring 10+ runs, means he has settled. And a player like Virat Kohli, who has scored numerous tons in his prime form, he isn't able to do that now. It now depends on how he curbs his attacking instincts in order to get past his ongoing lean phase."
At stumps, India scored 272/3 courtesy of an unbeaten 122 from KL Rahul. India are looking at a score of nearly 450 in their first innings. Meanwhile, the second day's play was delayed due to rain.
---