Former Indian batsman Aakash Chopra has picked his top 5 Test batsmen of 2021. Two Indians in Rohit Sharma and Rishabh Pant have made it to his list apart from Joe Root, Dimuth Karunatarne and a surprising inclusion in Fawad Alam from Pakistan. 
Joe Root tops the list of run-makers in 2021 scoring 1544 runs from 14 matches. Meanwhile, Dimuth Karunaratne (69.38) has the best average among players who have scored at least 500 runs. Fawad Alam has the second-best average among batsmen with over 500 runs in the calendar year (57.10).
Fawad Alam Grabbed The Opportunity With Both Hands: Aakash Chopra 
"Fawad Alam is there in the five names I have picked. 7 matches, 513 runs at an average of 57.1 including three centuries. He had faded into oblivion but once he has made a comeback, he has not stopped. He is grabbing every opportunity with both hands."
"Another name who is there in my mind is Lahiru Thirimanne. He played 7 matches, made 659 runs at an average of 50.6, with a top score of 140. He has played against South Africa in South Africa, against England in England, against West Indies in West Indies and against Bangladesh at home" Chopra said. 
Regarding Rishabh Pant's year in Test cricket, Chopra highlighted his knocks from the Australia tour. 
"The third name in the list is Rishabh Pant. He has played 11 matches, made 706 runs at an average of 41.5, one hundred and has done very well in keeping also. It is unbelievable that he is the fastest visiting wicketkeeper to reach 500 runs in Australia in Tests."
Chopra also picked Rohit Sharma as one of his picks. The Mumbai batsman was the top-scorer for India in 2021 with 906 runs from 11 matches with two hundred and four fifties averaging 47.68.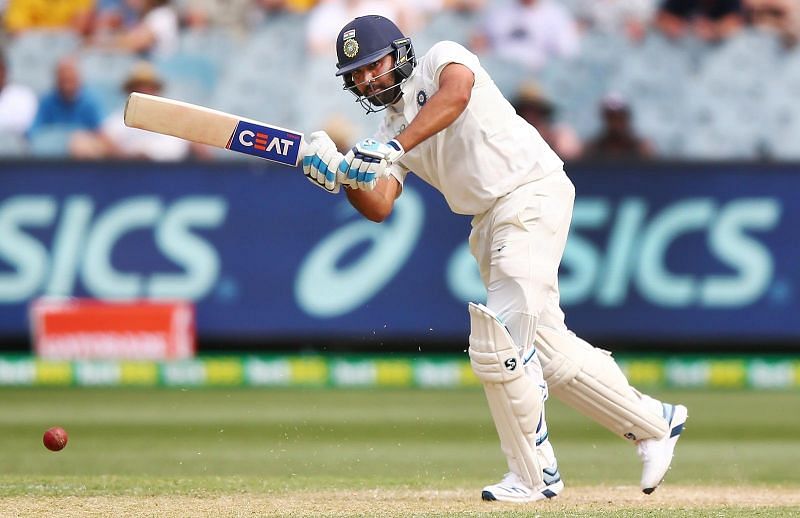 "The fourth name in my list is Rohit Sharma. He has been absolutely sensational. 11 matches, 906 runs at an average of 47.6, two hundreds with a highest of 161. This is Rohit Sharma's watershed year as a Test cricketer. He has started loving leaving and defending balls."
Joe Root The Best Test Batter Of 2021: Aakash Chopra
"The fifth name is Joe Root. 12 matches, 1455 runs, 6 hundreds with a best of 228. The double century at Chennai in the first Test and a double century in Sri Lanka, back-to-back centuries against India in England. He has been a player par excellence. In my opinion, Joe Root has to be the best Test batter of 2021" Chopra concluded.
---