The ICC last week rolled out the list of events from 2024-21 Pakistan has been given the hosting rights for the Champions Trophy in 2025. The tournament which was last played in 2017 is back in recognition again. Pakistan being the defending champions of the tournament has won the hosting rights. This also is an attempt to bring back cricket to the country.
However, doubts remain over the Indian cricket team's willingness to travel to Pakistan to play cricket given the political tensions and cross-border scenarios between the two countries. Meanwhile, ICC Chief Greg Barclay said that India playing in Pakistan is a challenging issue but geopolitical tensions between two countries is beyond the control of ICC.
ICC Unsure Over India-Pakistan Clash In Champions Trophy
"Yeah, we know it is a particularly challenging issue to work through, but from my point of view, I cannot control geopolitical forces. I just hope cricket can be a force to help improve relationships between countries. That is the one great thing sport can do is to help people and nations come together. If it can help in contributing to that, then it is fantastic," said Barclay while replying to an ANI query during a roundtable with select media.
Pakistan is deprived of international cricket due to security issues since the last decade and a half. England and New Zealand cricket teams pulling out from their recent tours due to security concerns has increased the doubts all the more.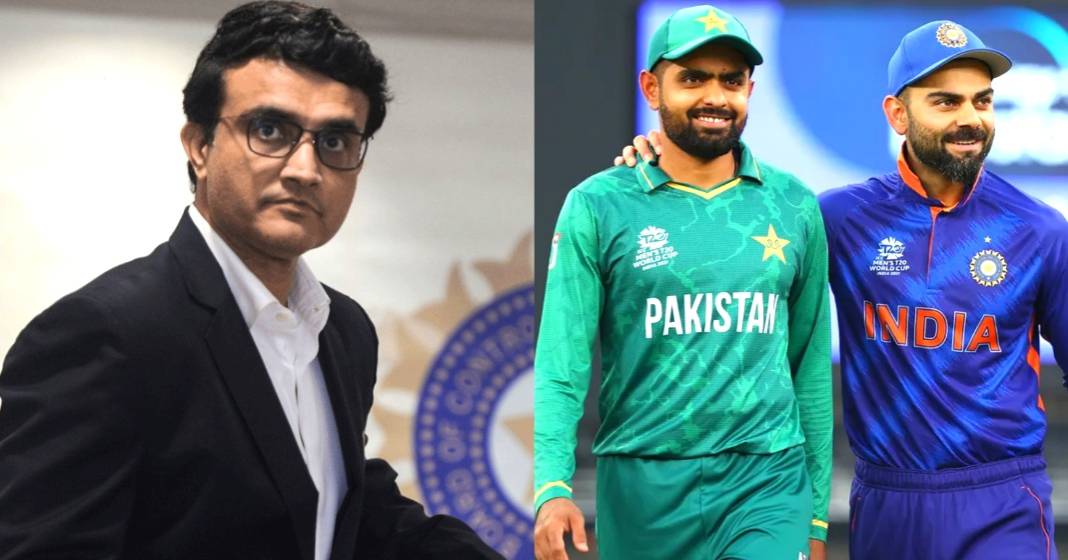 During a recent event in UAE, BCCI president Sourav Ganguly was inquired about the cricketing ties between the two teams going ahead. Responding to the query, the former India captain recently said that the decision is not in the hands of the boards and that the respective governments have to work on that.
"This is not in the hands of the boards. At world tournaments, the two teams do play each other. Bilateral cricket has been stopped for years and this is something that the respective governments have to work on. This is not in Rameez's hands, nor mine," he said at the 40th Sharjah International Book Fair on November 13.
---