Former Indian batsman Aakash Chopra has predicted the third day's play at The Oval. Indian openers added 43 after bowling out England for 290 in their first innings. The hosts took a 99-run lead out of which India have almost got half the runs. Rohit Sharma and KL Rahul negated the threat of the England bowlers in the final session and will look to start afresh on day 3.
Meanwhile, Aakash Chopra has predicted Indian skipper Virat Kohli to score another half-century on day 3. The Indian skipper has already notched up two fifties but has failed to get to the 100-run mark since 2019.
Virat Kohli To Score Fifty-Plus-Aakash Chopra
"Virat Kohli to score 50-plus runs. I feel Kohli has scored two consecutive half-centuries, second innings at Leeds and first innings at the Oval, here also he will go above 50" said Chopra.
Chopra further said that one among the top six Indian batsmen will score a century in the second innings. KL Rahul scoring 129 at Lord's remains the only ton by an Indian batsman in the series so far. Rohit Sharma and Cheteshwar Pujara came close but could not get there as yet.
"One century will be scored. I feel like that but let's see" said Chopra.
Further predicting the day's play, Aakash Chopra said that there will be two 70-plus partnerships by the Indian batsmen. The openers have already added 43 for the first wicket and look good to get a century stand on day 3.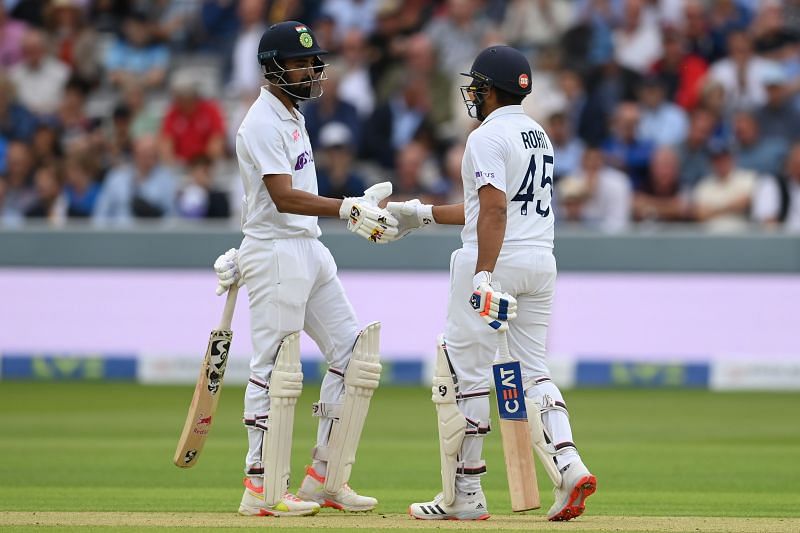 "In today's play, I feel India will have two 70+ partnerships. One can be a century partnership and the other could be 70-75 runs. I feel it will be a great batting day, the conditions are extremely good for batting. Once the ball becomes old, which it has almost become, if the morning session is managed then England will play only with patience."
India still trail by 56 runs before the game starts on day 3. They would ideally look to bat two more days before possibly asking England to bat on day 5.
Also Read: ENG vs IND 2021: Watch Indian Fans Celebrate Mohammed Shami's Birthday At The Oval
---