The Lord's Test win was 37th under Virat Kohli's captaincy and one of the most memorable for India in recent times. India won the match by 151 runs and took a 1-0 lead in the series. England were bowled out for 120 chasing a target of 276 runs on the fifth day of the Test match. Indian pacers Mohammed Siraj, Ishant Sharma and Mohammed Shami shared all the wickets between themselves.
Meanwhile, ahead of the fifth day's play, Virat Kohli delivered a pep talk to his players which got them motivated to give their best and go for that win. All the players stuck to the plan briefed by their skipper which resulted in the memorable Test win.
Lord's Win: Virat Kohli's 37th As India's Test Captain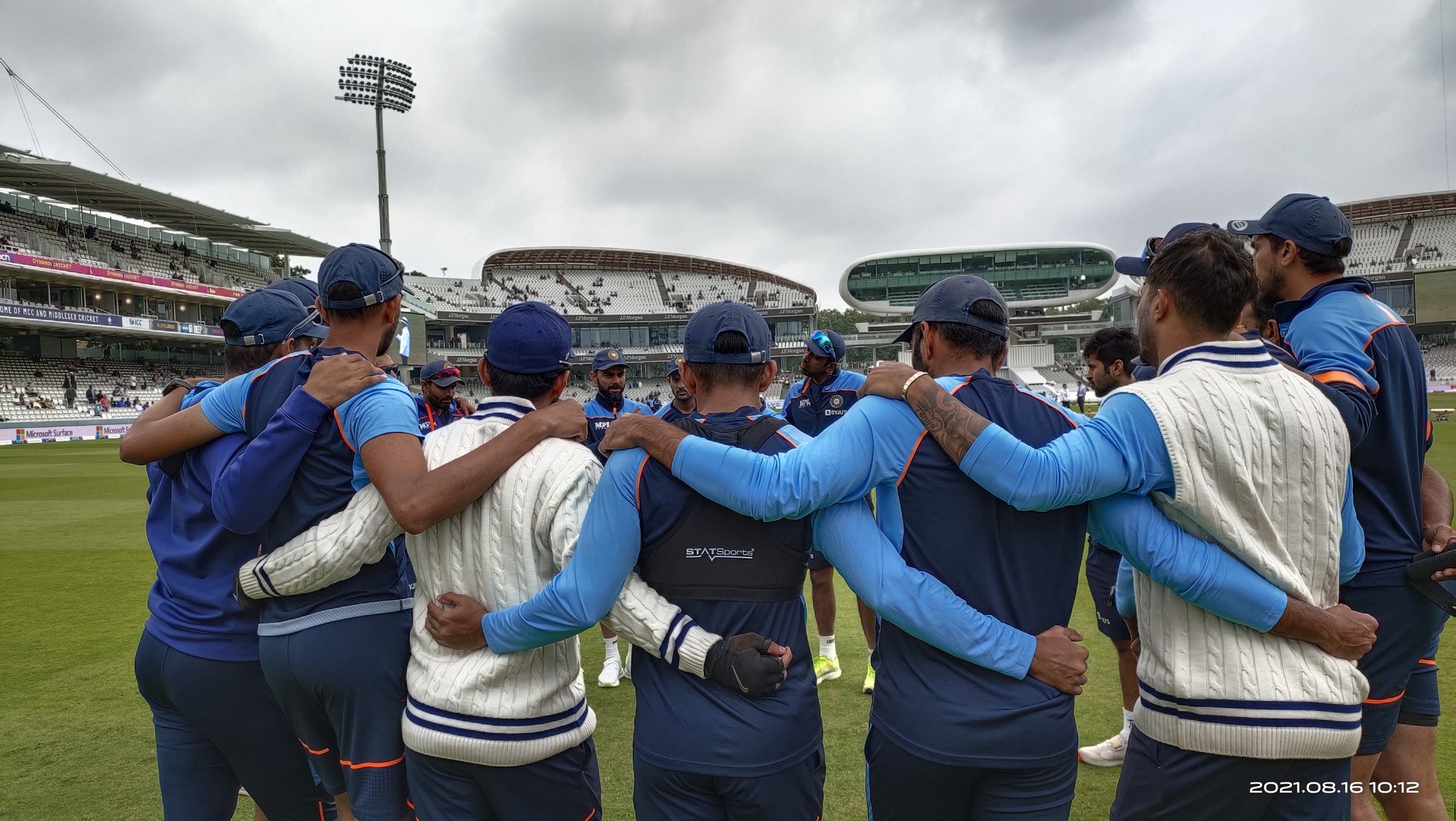 Virat Kohli was heard saying in the customary team huddle, "If I see someone laughing, then see! This 60 overs you should field like hell."
Virat Kohli & Co.#ENGvIND pic.twitter.com/FTmNjPxNk8

— Kart Sanaik (@KartikS25864857) August 16, 2021
India lost Rishabh Pant and Ishant Sharma early in the first session. From there on an unbroken 89 run partnership between Shami and Bumrah helped India take past their lead first above 200 and eventually above 250. That partnership gave India the edge in the Test match after which England were always chasing to save the Test match.
The early dismissal of their openers followed by wickets falling in pairs did not help England's cause. Once Joe Root and Jonny Bairstow were dismissed, England's chance to win the Test match was done and dusted.
Mohammed Siraj picked four wickets, Bumrah three, Ishant two and Shami one as the Indian pacers shared the wickets between themselves. KL Rahul was chosen as the Man of the Match for his 129 in the first innings.
The next Test match is from August 25 at Headingley. One expects England to make a few changes in the batting order given their openers have hardly scored in the series so far.
Also Read: Bharat Arun Reveals How He Had To Fight To Introduce The Workload Management System
---