Former Indian cricketer Deep Dasgupta has pointed out at a few positives for India ahead of their third T20I against New Zealand. India have already won the series winning the first two games and looks good to win the third T20I in Kolkata later tonight. Former Indian cricketers are of the view that India's bench strength can be tested in this game.
Previewing the third T20I, Deep Dasgupta said India should be looking to use bilateral series like this to fill up holes in the team ahead of the next T20 World Cup.
"Winning bilateral series is important but you also need to fill holes in your team with another T20 World Cup coming up in 10 months. India need to start their preparation from now only," Dasgupta said on his YouTube channel.
Deep further said that the way KL Rahul, Rohit Sharma and Suryakumar Yadav has batted in the series gives the team a lot of positives on the batting front.
"Many positives are there. The way KL Rahul and Rohit Sharma have batted, Suryakumar Yadav batted brilliantly in the first T20I. Harshal Patel winning Man of the Match on debut, getting those variations with the wet ball, showing the control that he did, that was brilliant," Dasgupta said.
Ravichandran Ashwin India's Biggest Positive In The Series: Deep Dasgupta
On the bowling front, Dasgupta praised how Harshal Patel bowled on his debut. However, he said that Ravichandran Ashwin has been India's biggest positive in this series so far. Ashwin was recalled into the T20I squad in the T20 World Cup and since then has delivered consistent performances.
"But according to me, I think the biggest positive has been Ravichandran Ashwin's performance. Even before this series, the three matches he played in the World Cup, he was brilliant. I understand that a lot of people have said that the opposition was a little weak.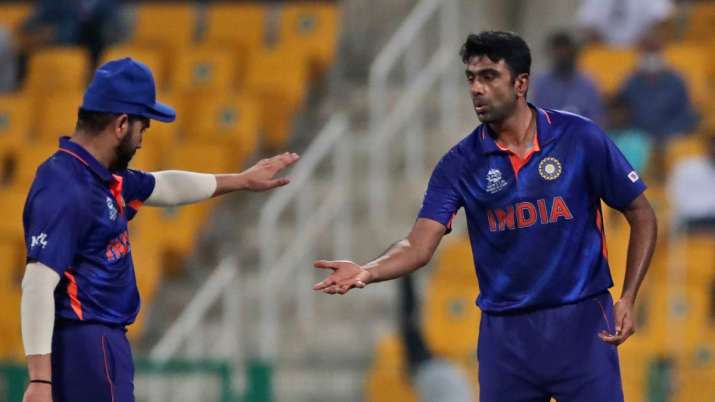 Dasgupta said that Ashwin bowls equally good against right-handers as he does against left-handers. In the process, he played down the theory of finger spinners bowling only to left-handers. He also hailed the variations that the off-spinner has showed so far in the series.
"Firstly, people have a perception that finger-spinners should be played only against left-handers. In the first match, Mark Chapman hit a half-century, but against him, Ashwin bowled brilliantly. But that over that he bowled to him, that included Chapman's wicket, was the turning point for me."
"He has a lot of variations, but the control that he has shown. If you see the first match, there were left-handers. It was a slow, gripping pitch. If you see his pace on that pitch, it was slower. In the second match, where the ball was wet and the pitch didn't have much pace, he bowled quicker" concluded Deep.
---