As per reports in Indian Express, veteran Indian spinner Parvez Rasool has been charged by the Jammu & Kashmir Cricket Association for stealing a pitch roller. The veteran Indian spinner, however, has denied the charges labelled against him by saying this is not the way to treat an international cricket who has played for India. 
In a notice issued to the off-spinning all-rounder, JKCA has asked Parvez Rasool to return the pitch roller or face legal action. The statement said
"You are holding machinery of JKCA… Before taking any harsh step in the direction which may include inviting police action for breach of trust and in order to maintain cordial relationship, you are directed to immediately return all machinery within one week failing which JKCA will be free to take action". 
In response, Rasool said that this is not the way to treat an international cricket for India who has given his all for J&K cricket.
Parvez Rasool Denies Allegations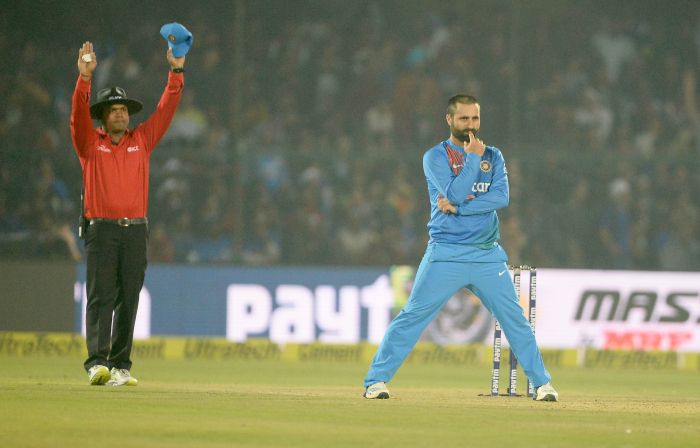 "Is this the way to treat an international cricketer who has given life and soul to J&K cricket?" Rasool said.
While the situation escalated further, Brigadier (retd) Anil Gupta, a BJP spokesperson has taken the matter into his owm hands. In a latter to JKCA he asked "Do we have any proof to nail him down.". Gupta furrther told Indian Express, that the matter was hyped up that the mail had been written to Rasool because the mailing addresses of all district associations were not available, and Rasool's name was in the JKCA register for his district.
"We have not only written to Parvez Rasool but to all district associations and whosoever has taken JKCA machinery from Srinagar. Machinery was distributed at district associations without any vouchers. In many districts where we don't have a mailing address, the letter was sent to the concerned person whose name was registered with us. He (Rasool) took offence to why the mail was written to him," Gupta told The Indian Express. 
"We did this because we want to prepare an audit report, a ledger book needs to be maintained. There is hardly any book maintained here over the years. So when we took over after the court's order, we saw that these machinery are not being found," Gupta further added.
Rasool has played one ODI, one T20I and 11 IPL games so far in his career.
Also Read: BCCI Reveals Domestic Calendar; Ranji Trophy To Begin Early Next Year
---