Ravi Shastri's tenue as the head coach of the Indian cricket team has come to an end after the T20 World Cup. he had previously said that he was not interested in extending his contract with the BCCI. Rahul Dravid will overtake him with the series against New Zealand starting from November 17.
The Indian team achieved a lot of success under Ravi Shastri. The side had also had to undergo a few controversial situations and one of them was the "Book Launch Controversy" in the Test series against England. India are currently leading the Test series 2-1 with the final Test match in Manchester to be played sometime next year. The Test match was cancelled due to the pandemic.
Meanwhile, talking to Republic, in a conversation with Arnab Goswami, Shastri opened up on what actually happened in the book launch. Reports later evolved that the former Indian head coach was affected by COVID after he attended the book launch.
There Was No Bubble in England: Ravi Shastri
"There was no bubble the country (England) was open. We went to Leeds we stayed in a hotel where there was entire public on the floor. We used the same lifts as the people staying in a hotel. we came to London it's all open you can go where you want to go certain places which I cannot mention how we were told not to go by the anti-corruption unit or the security or whatever, but otherwise, everything was open".
"In that book launch, I was the only guy who got COVID that's what the media thinks but I think I got that in Leeds. Because of the incubation period which took place for 3/4 days then 7/8 days whatever it takes I got it wrong on the 3rd or 4th and my book launch was on the 31st. It was a beautiful book launch attended by 200-300 people very distinguished guests from all sections of society and I know that I am the only guy who got it because I had friends who came there they were all fine".
COVID Can Come From Anywhere: Ravi Shastri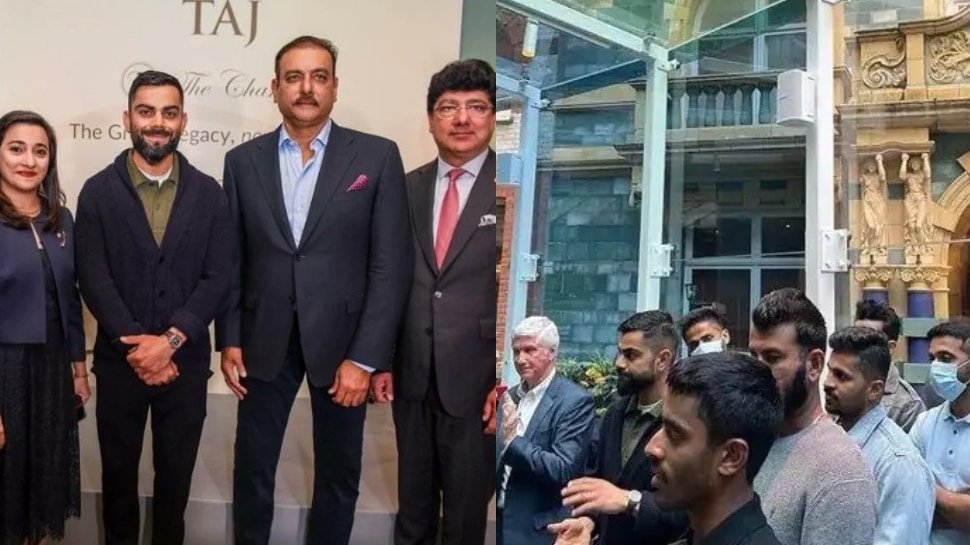 Ravi Shastri was not allowed to travel with the Indian team for the fourth Test at The Oval. As it turned out, India won the Test match to take the lead in the series.
"When we were playing the test in Oval after that now this is very important. We were using the staircase used by public 5000 people were sitting in the stand and going up and down the stairs or through the lifts there were spectators going up and down so if someone says that's a bubble I will say take a walk."
" COVID as you know can come from anywhere and then our physio got it 8-10 days later on his way to Manchester. and from where got it from again you are talking of it is easy to say book launch but where did he get it from it could be anywhere in the park and so many people have got it and will get it in the future people will get it in spite of the bubble let me assure you that so its a question of letting people know what is the truth so don't create stories saying there was a bubble there was no bubble. There was no explanation needed since these are facts" Shastri concluded saying.
---