Rahul Dravid has already joined the Indian team as the next head coach with the series against New Zealand as his first assignment. The BCCI confirmed Rahul Dravid's appointment during India's T20 World Cup. He will be with the team till the end of 2023. His contract can get extended after the evaluation of his first stint with the Indian team.
Meanwhile, BCCI President Sourav Ganguly shared an interesting story about roping in Rahul Dravid as the coach of the side. With a note of sarcasm, he said that he got a call from Dravid's son who insisted his father to be taken way as he was too strict at home.
"I got a call from him saying his father was being too strict with him and that he needed to be taken away. That's when I called Rahul (Dravid) and told him that it was time for him to join the national team" said Ganguly at the 40th Sharjah International Book Fair.
The BCCI President further said that having played together for such a long time, it was not difficult for him to convince Rahul Dravid to take up the coaching role.
Was Easy to Make Him Feel Wanted: Sourav Ganguly On Rahul Dravid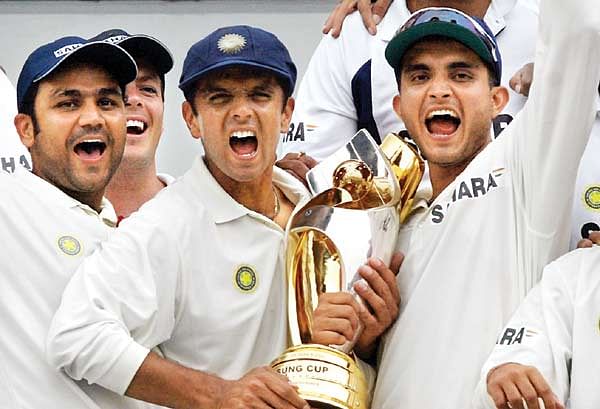 "We grew up together, started around the same time, and spent most of the time playing together. So it was easy for some of us to make him feel welcome and wanted," he added.
Dravid is with the Indian team in Jaipur for the first T20I against New Zealand. India play a three-match T20I series from November 17 followed by a two-match Test series against New Zealand. Following the series against the Kiwis, India will tour South Africa for a full-fledged series.
With Dravid signing up for the coaching role, Ganguly confirmed that VVS Laxman will take over as the NCA head. The 47-year-old is a full-time commentator and a part-time coach at present.
---